Help keep the doors open to the unsheltered in our community.
Join ACU in supporting the the Astum Api Niikinaahk Tiny Home Project
The Ma Mawi Wi Chi Itata Astum Api Niikinaahk Tiny Homes Village
The Ma Mawi Wi Chi Itata Tiny Home Village is the first of its kind in Manitoba. This village was built to provide low-barrier, independent housing for community members in need. Known as Astum Api Niikinaahk (Come Sit at our Home), it offers residents support for mental, physical, emotional and spiritual health through culturally significant services.
There are 22 bachelor-style units in the village, four of which are fully wheelchair accessible. Each suite has a bathroom, bed, television and kitchenette with a sink, microwave, stove and mini fridge. Astum Api Niikinaahk also has a lodge that houses staff offices, a shared commercial kitchen, programming and entertainment area, medical clinic and traditional medicine room. In the future, Ma Mawi hopes to build a 10-person Sweat Lodge for traditional Ceremonies.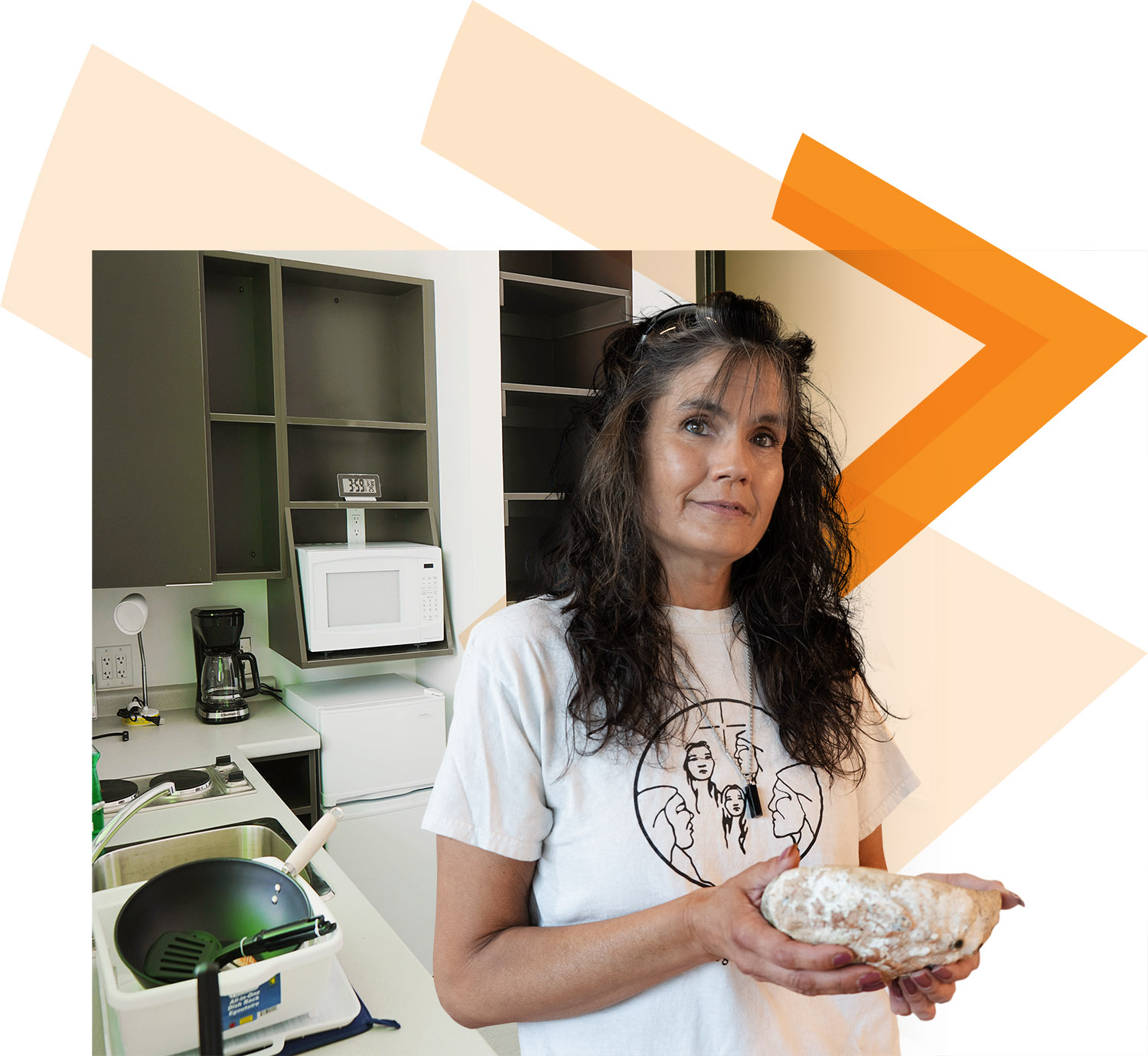 People thrive when given more than just shelter.
Finding refuge for the unsheltered in Winnipeg is a challenge we all face. Governments can't do it alone and social services are being pushed to the limit.
ACU is donating $10,000 to Astum Api Niikinaahk. Access to affordable, housing for Manitobans is just one of the many ways we put our values into action and support truth and reconciliation. You can help ensure the survival of the Tiny Homes Village by donating today.
Click here to make your tax-deductible donation today!
By joining ACU, you will help make affordable housing more achievable, and that's money doing more for your community.